SOLD OUT / HON: Nelis Martinez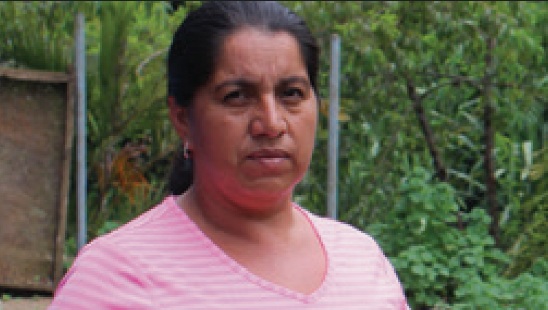 Finca Membrano - Santa Barbara, Honduras
Producer: Nelis Martinez
Farm Name: Finca Membrano
Location: Santa Barbara, Honduras
Altitude: 1500 masl
When Nelis Martinez arrived home from school at the age of 11, her father would ask her to help him with the post harvest process of his coffee. She remembers helping her father de-pulping, washing and moving the coffee while it was drying. When she was on vacations, she helped him by harvesting the coffee. She remembers that when the farm was owned by her father there were so many large trees that the coffee trees didn't receive any sunlight. As Nelis grew older, she decided she wanted to follow in her father's footsteps to become a coffee producer. To do so, she involved herself more in her father's farm until she inherited and managed it all by herself. At first, it wasn't easy for Nelis. Things weren't quite as straightforward as she had expected, the income she received wasn't enough to sustain her family and the farm was in fairly bad condition. However, she saw that her neighbour was doing really well, and she didn't understand because they had the same soil conditions and same altitude. Eventually she asked him what he was doing differently. Her neighbour told her about specialty coffee and introduced her to Beneficio San Vicente, where they guided her and gave her technical assistance to improve the practices on her farm.
That same year, in 2016, she sold her very first microlot. For her, it is very rewarding to receive economic benefit for doing what she truly loves. The most challenging thing about being a coffee grower for Nelis is the lack of time that she has as she also takes care of the house, her family and has to make sure that the workers she hires do a good job.
We chose this coffee because of our ongoing relationship with Caravela who sourced this coffee for us. This is our second year purchasing female owned micro-lots from Honduras. Roasted for an espresso profile, this coffee reminds us of chocolate hazelnut brownie.
Total Farm Area: 2.1ha
Area in Coffee: 2.1ha
Varietal: Pacas
Processing: Fully washed and dry fermented in concrete tanks for 20 hours
Association: Beneficio San Vicente
Sourced From: Caravela